join our integrated network
OUR APPROACH PRIORITIZES VALUE-BASED CARE AND POPULATION HEALTH
At Monument Health, we take a different approach. Providers prioritize clinical outcomes, cost containment, and healthy communities.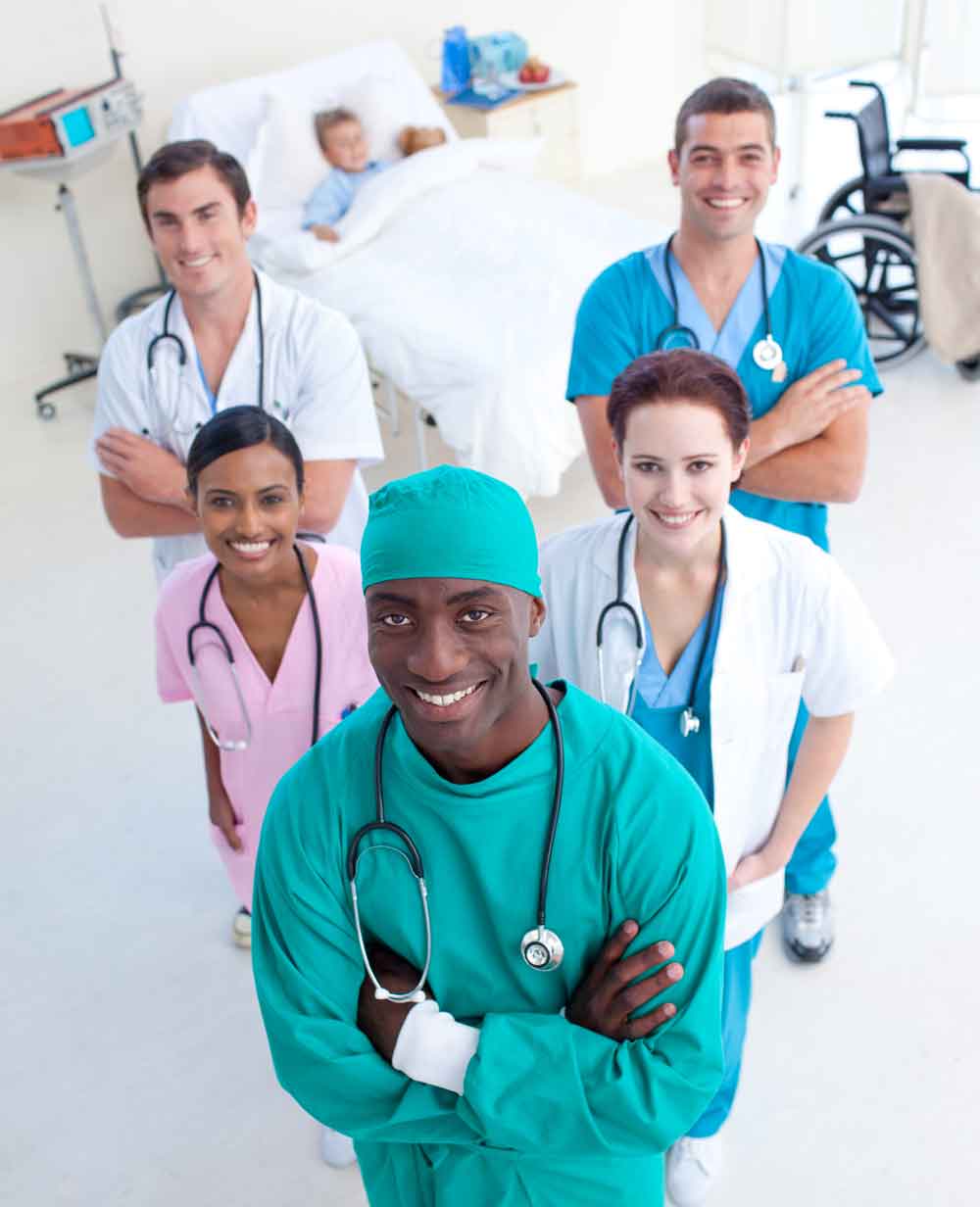 Why join the Monument Health network?
GET AHEAD OF PAYMENT REFORM
Monument Health workflows and processes can help your practice with measurement reporting and organizational readiness for Federal merit-based incentive payment systems (MIPS) & alternate payment models (APMs).
requirements to become a Monument Health Provider
Providers (whether primary care, specialists or hospital organizations) participate in clinical metric development and regularly report their performance.
Each provider organization is required to designate an "Administrative Champion" and a "Physician (or Clinician) Champion."  Champions attend meetings, often held on-site at the providers' office or preferred facility.  Champions also disseminate reports, analytics tools, and key messages to their internal colleagues and teams, and are accountable for the group's performance.
Monument Health wants all enrolled members to establish a relationship with a primary care provider.
A growing body of scientific evidence shows that a primary care-based medical home saves money by reducing hospital and emergency department visits, reduces health disparities, and improves health outcomes.
---
The following are base requirements for a primary care practice to join the Monument Health network. 
An approved electronic medical records system

Connection to an approved HIE

Designate clinical champion (MD, DO, NP, PA)

Designate admin champion (business person)

Responsiveness to data requests

Agree to be held to Monument Health clinical metric standards

EMR access to view patient appointments (read only)
Frequently Asked Questions
Who Is Monument Health?
Monument Health is a clinically integrated network of primary care providers, medical specialists, hospitals, and insurance providers working with together to provide better, patient-centered health care.
How can Monument Health's approach contribute to making care more affordable?
By keeping the healthy in good health, mitigating risk for those in poor health, and improving the health of those with chronic conditions, we can lower overall costs.
Why are physicians throughout the country engaging in integrated, accountable care?
There are multiple reasons physicians are engaging in integrated, accountable care:
To enhance the quality of care via better, more coordinated care.
To proactively respond to new government and health plan-sponsored payment models.
To collaborate with local employer groups for better care at lower costs within the community where we all live and serve.
To have improved visibility into total cost of care performance data and outcomes.
To restore the joy of practicing medicine.
Can my practice join the network?
Monument Health is committed to being a comprehensive network of providers who share a common vision for improving care and containing costs in the community.  Admission requires advanced practice transformation for primary care practices, agreement to certain operating guidelines and infrastructure for all providers, and ultimately approval from the Monument Health Clinical Effectiveness Committeee.  
Other than medical home achievement for primary care practices, what other requirements exist to join the provider network?
Prospective network partners, whether a physician practice, a hospital, or another facility, must meet certain requirements:
Have a certified electronic health record that has both inbound and outbound data capabilities with our regional Health Information Exchange (HIE), Quality Health Network (QHN).
Agree to clinical guidelines and/or care coordination guidelines and regularly report performance.
Designate a "Physician (or clinician) Champion" and an "Administrative Champion" for the practice or group.
Ensure your Champions participate in occasional meetings, are available to discuss and address performance, and disseminate Monument Health messages, processes and tools to their internal teams and colleagues. 
What are the Monument Health clinical guidelines and metrics for which my practice will be accountable?
Each year, the Monument Health Clinical Effectiveness Committee evaluates internal data, national (and society) guidelines and provider feedback.  Metrics and guidelines are implemented on an annual basis and are done so uniformly by specialty (e.g., primary care, ortho, OB/GYN, radiology, etc.). 
The metrics may be related to processes (e.g., a certain proportion of members having been simply screened for a condition) or an outcome (e.g., a certain proportion of members having achieved a specified clinical outcome). 
All metrics and guidelines are well communicated prior to implementation, and all network providers are sincerely invited to be a part of the process. 
How often is a provider measured on the guidelines?
Providers are measured on their guidelines quarterly.
How will key decisions be made?
Monument Health is a physician-led, professionally managed and patient-centric network. Its various committees (clinical effectiveness, care coordination, contracting, etc.) are comprised primarily of physicians. We welcome participation in these committees and other venues to always ensure your voice is heard.
What is Monument Health doing to ensure patients have sufficient accountability for their own health?
Our provider partners are a key part of optimizing members' health outcomes and containing costs, but we freely acknowledge they cannot do it all on their own!  Monument Health has developed a member onboarding protocol to educate members about their benefits, cost-effective options for care and evidence-based medicine. We also work with employer groups, HR professionals and benefits consultants to ensure employers' plans incentivize employees' healthy behaviors and appropriate utilization decisions.